How do I further investigate a bootchart-generated process chart?
I have installed F16 on a SSD and see somewhat quick boot times, but nothing like the 10 or 20 seconds reported elsewhere. I have installed bootchart to see what is taking so long, as the boot process seems to stall right before the login process kicks in.
The bootchart shows about 50 or 60 seconds of a lot of "sleeping" processes with no CPU or IO occurring (Disk Throughput and CPU Usage are 0). None of the sleeping processes seem to be doing anything at all.
Am I reading this right? How do I investigate what is going on?
I can't attach so here is a link to the bootchart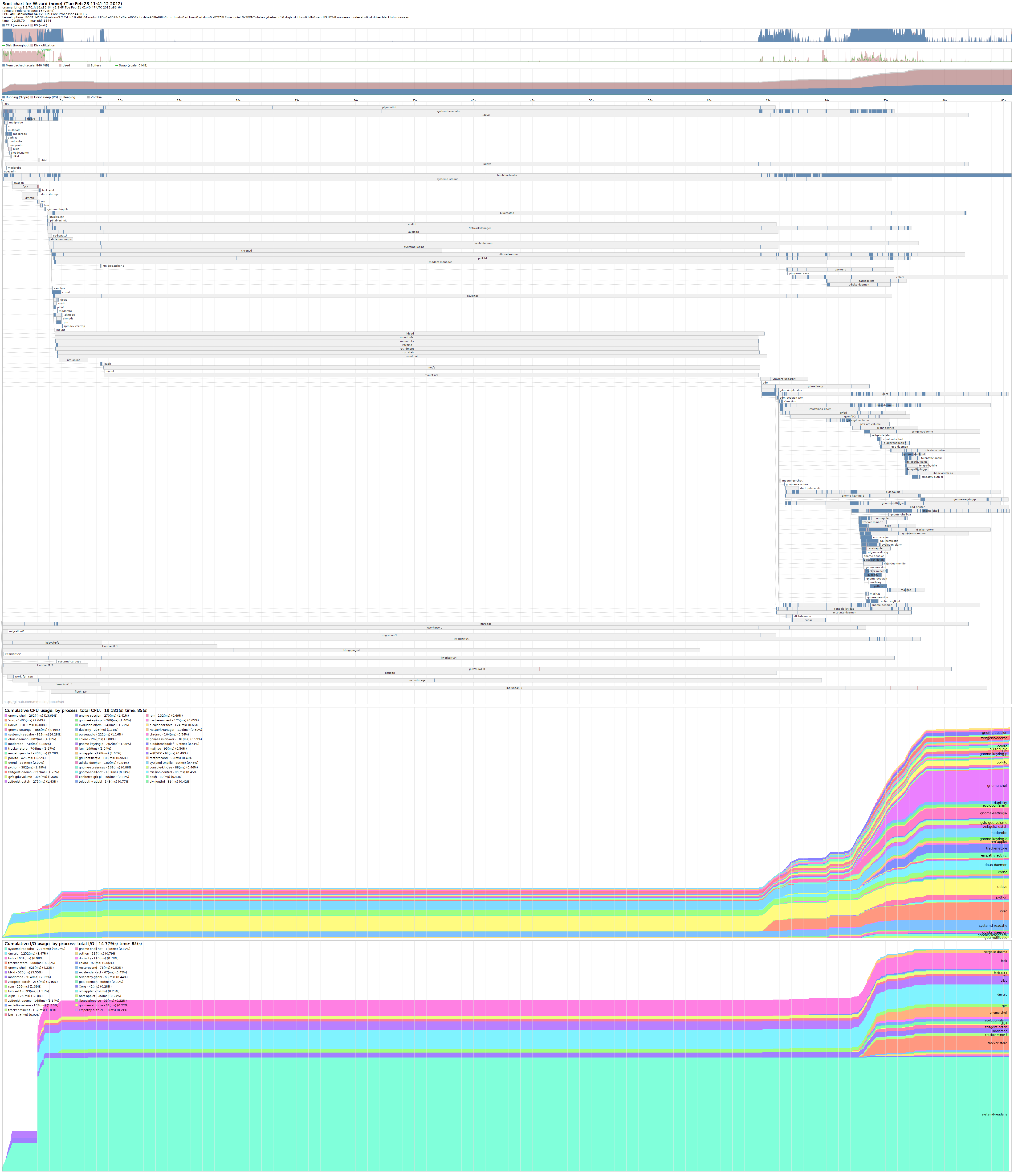 (if allowed).